-Array
(
    [SERVER_SOFTWARE] => Apache/2.4.10 (Debian)
    [REQUEST_URI] => /staff/
    [mx_env] => prod
    [USER] => znswxjycuj
    [HOME] => /home/181675.cloudwaysapps.com/znswxjycuj
    [SCRIPT_NAME] => /index.php
    [QUERY_STRING] => 
    [REQUEST_METHOD] => GET
    [SERVER_PROTOCOL] => HTTP/1.0
    [GATEWAY_INTERFACE] => CGI/1.1
    [REDIRECT_URL] => /staff/
    [REMOTE_PORT] => 59911
    [SCRIPT_FILENAME] => /home/181675.cloudwaysapps.com/znswxjycuj/public_html/index.php
    [SERVER_ADMIN] => [no address given]
    [CONTEXT_DOCUMENT_ROOT] => /home/181675.cloudwaysapps.com/znswxjycuj/public_html/
    [CONTEXT_PREFIX] => 
    [REQUEST_SCHEME] => http
    [DOCUMENT_ROOT] => /home/181675.cloudwaysapps.com/znswxjycuj/public_html/
    [REMOTE_ADDR] => 198.143.37.22
    [SERVER_PORT] => 80
    [SERVER_ADDR] => 127.0.0.1
    [SERVER_NAME] => 10barrel.com
    [SERVER_SIGNATURE] => 
    [PATH] => /usr/local/sbin:/usr/local/bin:/usr/sbin:/usr/bin:/sbin:/bin
    [HTTP_INCAP_CLIENT_IP] => 34.226.208.185
    [HTTP_INCAP_PROXY_891] => OK
    [HTTP_ACCEPT_ENCODING] => gzip
    [HTTP_IF_MODIFIED_SINCE] => Sun, 16 Dec 2018 03:09:56 GMT
    [HTTP_ACCEPT] => text/html,application/xhtml+xml,application/xml;q=0.9,*/*;q=0.8
    [HTTP_USER_AGENT] => CCBot/2.0 (https://commoncrawl.org/faq/)
    [HTTP_CONNECTION] => close
    [HTTP_X_VERSION] => 54
    [HTTP_X_APP_USER] => znswxjycuj
    [HTTP_X_APPLICATION] => varnishpass
    [HTTP_X_FORWARDED_HOST] => 10barrel.com
    [HTTP_X_FORWARDED_PROTO] => https
    [HTTP_HOST] => 10barrel.com
    [HTTP_X_FORWARDED_FOR] => 198.143.37.22
    [HTTP_X_REAL_IP] => 198.143.37.22
    [proxy-nokeepalive] => 1
    [HTTP_AUTHORIZATION] => 
    [HTTPS] => on
    [cw_allowed_ip] => 1
    [REDIRECT_STATUS] => 200
    [REDIRECT_HTTP_AUTHORIZATION] => 
    [REDIRECT_HTTPS] => on
    [REDIRECT_cw_allowed_ip] => 1
    [FCGI_ROLE] => RESPONDER
    [PHP_SELF] => /index.php
    [REQUEST_TIME_FLOAT] => 1550322421.5197
    [REQUEST_TIME] => 1550322421
)

Denver Pub Brewer
Kay Witkiewicz
As an ambitious homebrewer, Kay made the long journey from humid Florida to colorful Colorado in 2012. Making his bones at Twisted Pine Brewing Company in Boulder, hours well-spent on the bottling line and keg washer eventually paved the way to the brew house, where, as head brewer for three years, Kay created dozens of original recipes, ranging from lagers to double IPAs. On the rare occasions Kay is not roaming the brew pit at the Denver pub, he can be found traversing Colorado's infinite hiking trails in search of new adventures.
Boise Pub Brewer
Shawn Kelso
Shawn Kelso (AKA Big Daddy) came on board in 2012 after 11+ years at Barley Browns as their head brewer. He's been our brewmaster in the Boise pub ever since, cranking out some of the most delicious beers you will ever taste. If you ask him why he became a brewer he'll tell you it's his calling in life to make remarkable beer. And we believe him! The guy has won over 60 medals after all and is responsible for many of your favorite 10 Barrel brews. Shawn says he especially enjoys brewing in Boise because of the access to all the amazing local ingredients, including hops. Boy does Kelso like his hops! When you try one of his beers it will most likely be the first thing you notice. The wonderful hop presence and most likely a high ABV. He's a great guy that makes great beer.
Portland Pub Brewer
Whitney Burnside
After graduating Johnson & Wales University in 2008 with a degree in Culinary Arts, Burnside began making artisan cheese at the Herbfarm Restaurant, a farm-to-table restaurant in wine centric Woodinville, Washington. Her growing love and interest of fermentation soon led her to home brewing and bread baking. In 2010, Burnside got her start working as an intern at Laurelwood Brewing Company in Portland, Oregon. From there, Burnside strategically climbed the ropes and worked at some of the Northwst's best breweries: First at Upright Brewing in Portland, then at Elysian in Seattle, she was the Head Brewer at Pelican in Pacific City, and is now currently killing it as Brewmaster at 10 Barrel Brewing Company in downtown Portland.
San Diego Pub Brewer
Ben Shirley
Benny got his start in the restaurant industry after moving to Oregon from SoCal. No brewing experience, just a rad dude with a great attitude snowboarding and enjoying life in Bend. Coming from a pub setting he soon decided brewing beer sounded like an awesome way to make a buck and made his way into production brewing. Working from the ground up filling kegs,  Jimmy saw his potential early on and when the opportunity arose, Benny jumped ship from one of the larger breweries in town to work for 10 Barrel and has been crushing it ever since. Proving his prowess with badass beers such as Riding Solo and Throwback Oatmeal Stout, you'll soon find Benny either behind the brewhouse of the San Diego pub creating delicious beers or catching waves on his longboard.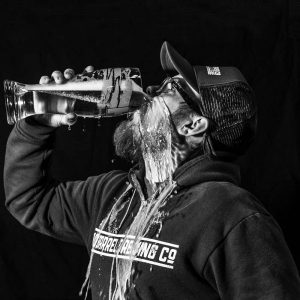 Head Brewer
Bobby Jackson
After home brewing for most of college Bobby decided to pursue a career in the craft beer industry, and after working at a Vermont vineyard for a summer he attended The American Brewers Guild Craft Brewers Apprenticeship. Upon finishing the program at Otter Creek in Middlebury, VT he was hired at Bohemian Brewery, a lager brewpub just outside of Salt Lake City, UT where for 4 years he helped expand and develop the brewery as well as the Czech and German styles being brewed there. After meeting Chris and Jeremy Cox at The Great American Beer Festival in 2009, Bobby was hired and moved to Bend in 2011. Since then he has been working with the rest of the 10 Barrel Team to grow the production facility, open pubs across the country and brew award winning beer.
R&D Brewmaster
Tonya Cornett
Tonya Cornett first discovered beer in the mid 90's in Colorado and began home brewing. After working multiple brewery jobs and deciding that beer was something she was serious about she traveled to Germany to attend the World Brewing Academy. She moved to Bend in 2002 and assumed the brewmaster position at Bend Brewing Company which she held for 10 years bringing home a heap of medals to Central Oregon. Her first of many accolades came in 2006 when she won a gold medal at the Great American Beer Festival for Hop Head in the American IPA category (typically the largest category every year).  In 2012 Tonya joined the 10 Barrel team as our Brewmaster of Research and Development and has been cranking out stacks of award winning recipes, including her Crush series of sour beers, since then. When she's not developing cutting edge beers she runs a beer shop in Sunriver alongside her husband. Needless to say, Tonya is one badass brewer!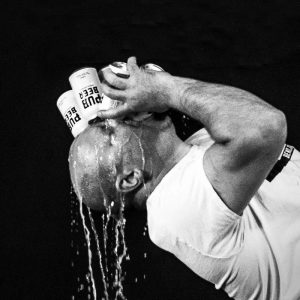 Brewmaster
Jimmy Seifrit
Jimmy started his brewing career back in 1996 with Deschutes Brewery. As Deschutes grew to become a dominant craft brewery, Jimmy grew with them. He eventually became an intricate part of their product development team working on beers like Dissident, Black Butte XX, XXI, XXII, Abyss, Mirror-Mirror to name a few. He also co-managed the pub helping making it a destination stop for Bend. In 2011 he was coaxed away from Deschutes to take over the 10 Barrel brewing operations. Since then 10 Barrel has gone through three brewery expansions and the building of 5 pubs under his watch. He finds great pride in working with a superstar team to create the 10 Barrel experience. Legal stuff we have to say
You must be at least 21 to enter
Your data won't be stored or shared.