Hello friends! 10 Barrel is proud to present: Drag Brunch! Join us at a pub nearest you and stay beautiful!
$15 per seat, sold by the table.
Includes a Pint of ALL IPA or Gay Day IPA. Purchase tickets for specific pub locations below.

Portland
June 13th from 11am to 2pm. Doors at 11am, Showtime 12pm.
Age Restrictions: 21+ | Beneficiary: Out Central Oregon | See the stars below!

BUY TICKETS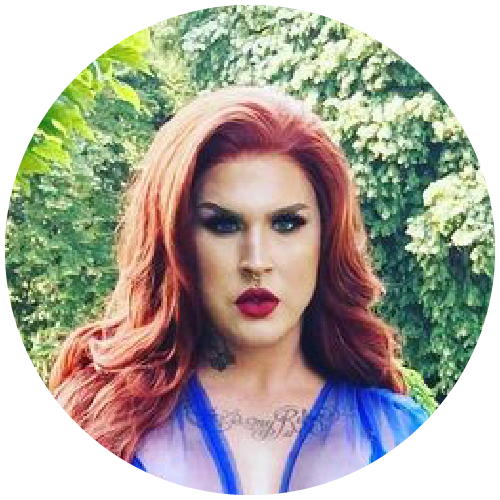 Atlas
Instagram: @partyxmonster
Pronouns: She/Her
Is a trans Femme drag performance artist. She has been performing for the past 10+ years in the arts and the past 10 years specifically in the drag world. When she was 18 Atlas was a finalist on season eight of American Idol. Over the past five years of living in Portland, she has produced and hosted some very successful events. She was the original host and producer for f local lounges , Shitshow, and also hosted and produced New girl there as well. She also was the host of Portland drag queen brunch twice a weekend for their sold out brunch show for over 2 years. Outside of drag, Atlas also is the owner of a karaoke company called party monster entertainment. She believes that everybody deserves to be seen, loved, uplifted and respected. She is super excited to be teaming up with 10 barrel for this amazing pride celebration. She feels that pride is an inner source of power that we all can utilize and tap into whenever we need to feel good about ourselves. She can't wait to entertain you all on June 13th!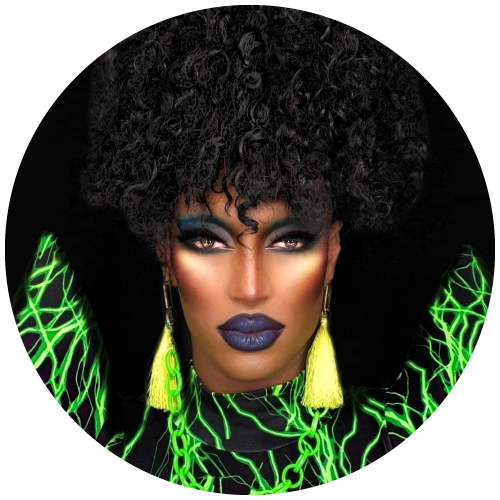 Flawless Shade
Instagram: @FlawlessShade
Pronouns (In Drag): Her/Them
About Flawless: One of a kind 7ft all Glamazon! Successful Producer/ Day/Night life entrepreneur. You may have seen her producing and emceeing events such as, Climax Drag Brunch, Legacy (Drag Show), PrePUMP Fridays, Flawless Karaoke, Flawless BINGO, Flawless Trivia. She is the first drag queen to ever be in an international Adidas Campaign. Flawless Shade cares about giving back to the community by throwing semi yearly fundraisers that typically help queer youth, animals, black excellence ect. Flawless is A past Miss Gay Oregon, and a Past Miss Sweetheart of Portland. She is the Best Drag Queen Bartender in the Nation (Stoli Competition). Flawless Shade has been featured in numerous magazines, OPB Radio, television, commercials, brand collaborations, store fronts etc. Big Hair—Don't Care, Flawless makes mostly all her own wigs! #FlawlessCreations. Flawless fights for the pay of all queer entertainers in Portland and believes exposer should never be considered as payment for services rendered.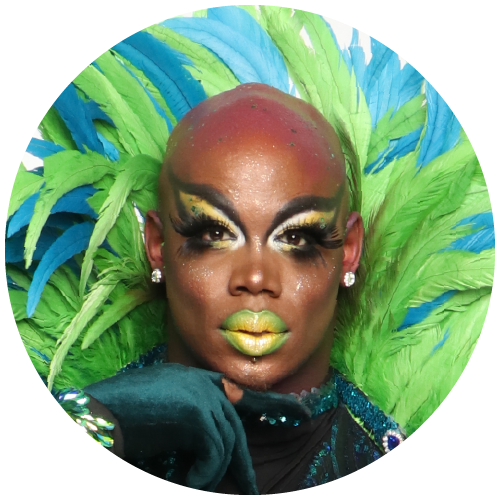 Isaiah Esquire
Instagram: @izohnny
Pronouns: He/They
Isaiah Esquire of Izohnny "the Goliaths Of Glam " dynamic duo with husband
Johnny Nuriel. Isaiah has been Voted in the top 50 Burlesque most influential Burlesque performers in the world by 21st-Century Burlesque(2019 &2020). Founder and co-producer of "BOYeurism " (Now on demand!) Seen on America's Got Talent, And in the Burlesque documentary "Burlesque, heart of the Glitter Tribe". This exciting entertainer has a unique performance style that is intensely emotive, athletic, and explosive incorporating elements of dance, burlesque, and drag into his stage performance. Often referred to as a "Goliath Of Glam", His tall statuesque physique alone demands attention. That however is certainly not the only reason why Isaiah Esquire is a force to witness and promised to entrance you.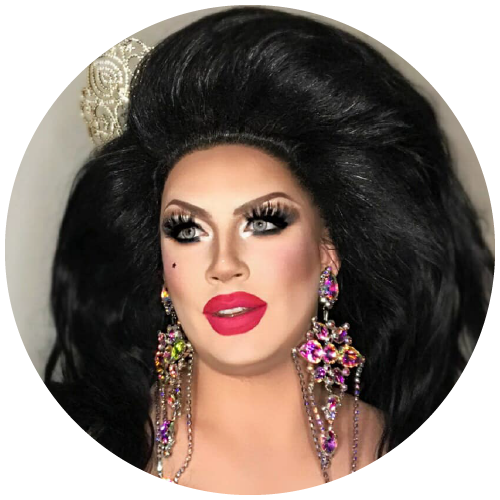 Amy Takill
Instagram: @Amytakill
Pronouns (In Drag): Her/Them
About Amy Ta'kill Phoenix: The Multifaceted Bubblegum Pop Princess of Portland. Queen of 3 years, working all over the PNW. Currently based out of Vancouver WA, Amy has made strong connections with the PDX nightlight. Amy has been awarded The Sanford Director Entertainer of the Year by the ISRC in 2019. Has also help to produce shows such as Panic! At the Patio and Culture Drag Brunch along side drag sister Boujee Cherry. Amy has been featured on Kion 6 News . This queen may be new, but is already making big waves in the community.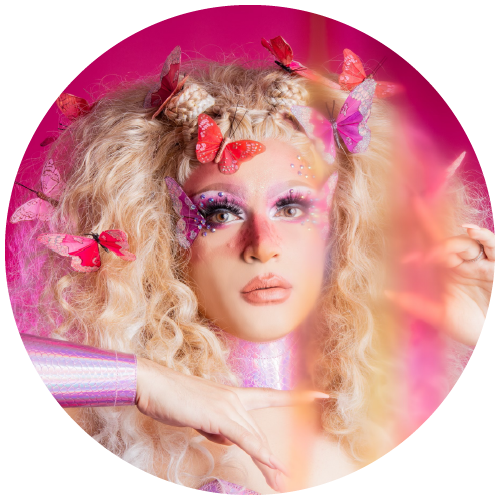 Boujee Cherry
Instagram: @boujeecherry
Pronouns (In Drag): She/They
Boujee cherry can be summed up in one word. Firecracker. As the self proclaimed Ariana grande of Portland , boujee has over the past few years really made a name for herself. She is charismatic, fierce AF and has the truest biggest heart . You can usually catch her as a recurring performer at Darcelle XV local lounge and over at Divas Drag brunch at Bit house . She can't wait to twirl and lip sync for y'all on June 13th!!!
---
Bend
June 13th from 10am to 1pm. Doors at 10am, Showtime 11am.
Recommended Age: 18+ | Beneficiary: Out Central Oregon | See the stars below!

BUY TICKETS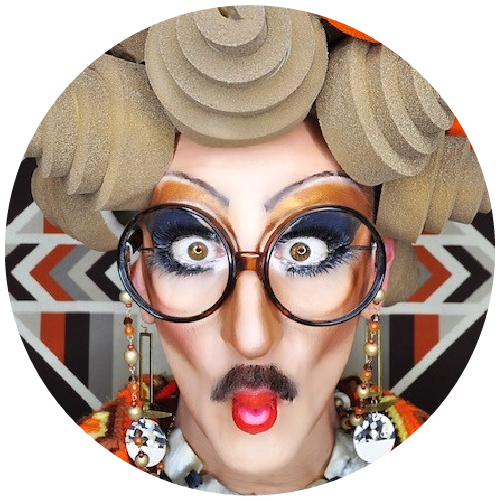 D'Auntie Carol
Instagram: @Dauntiebuckskin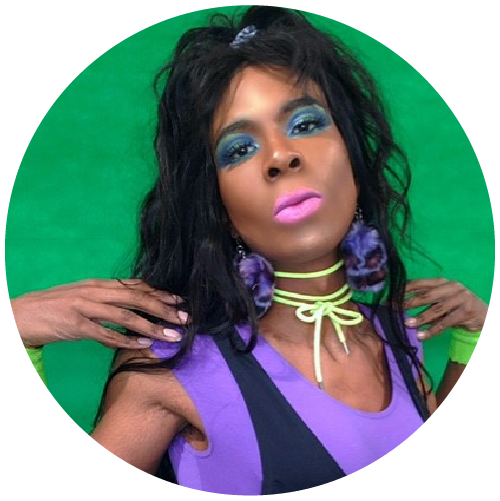 Caressa Banana
Instagram: @Caressabanana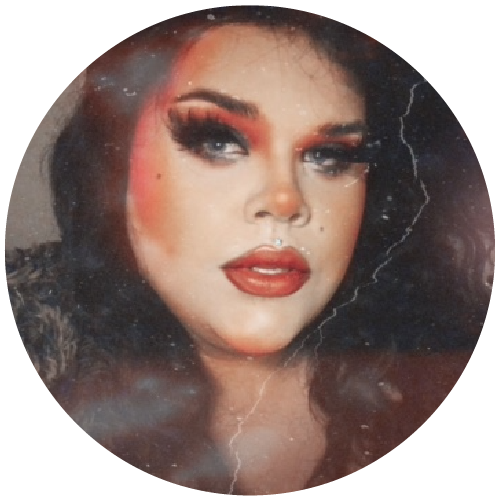 Hayden
Instagram: @haydeb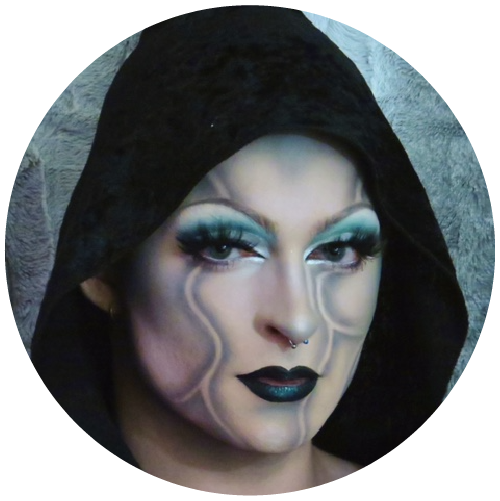 Jane
Instagram: @thegospelofJane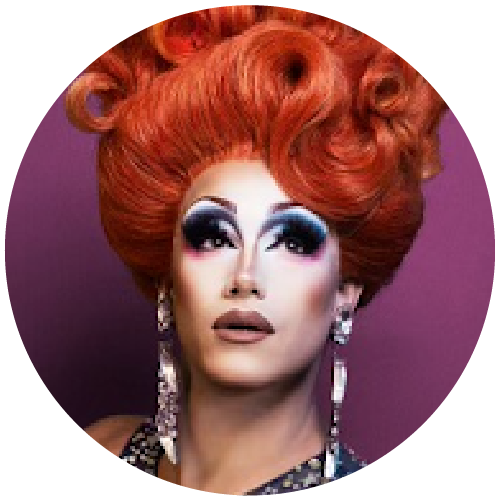 Nicole Onoscopi
Instagram: @nicoleonoscopi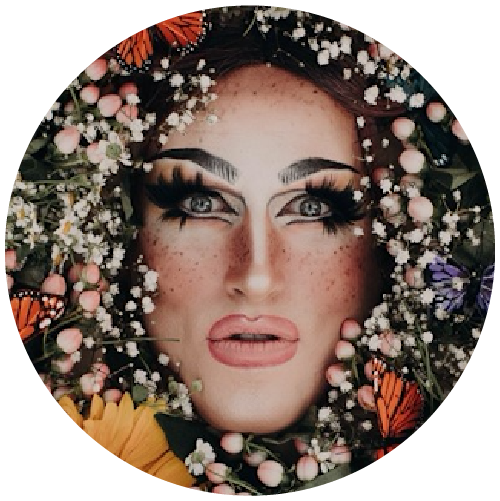 Fertile Liza
Instagram: @thefertileliza
---
Boise
June 19th from 11am to 2pm. Doors at 11am, Showtime 12pm.
Recommended Age: 18+ | Beneficiary: Boise Pride | See the stars below!

BUY TICKETS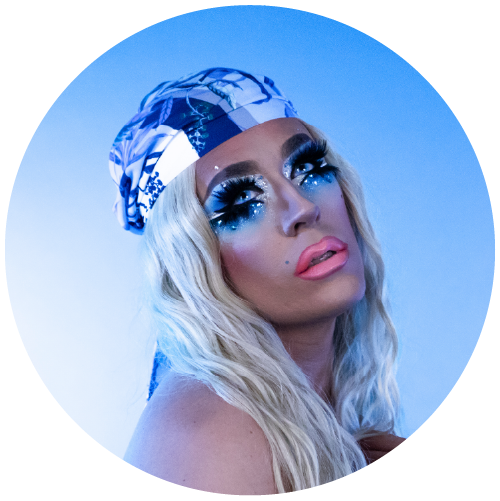 Denimm
Instagram: @denimmcain
Pronouns: She/They/Them/Clown
What is there to say about a drag queen who claims hotdogs are a girl's best friend? Local trash-can, Denimm brings a taste of 90's nostalgia, a comedic tongue, and a drive to further the Queer community here in Boise. Winner of Season 2 of Boise's Next Drag Superstar; Boise Pride's Mainstage host is the hint of memory you get whenever TLC plays on the radio, she's rollerblades on summer pavement, the pink power ranger, a local party clown; she's DENIMM CAIN.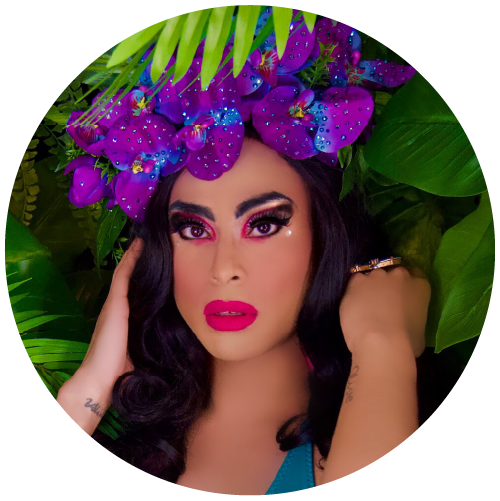 Frida
Instagram: @damonarchbutterfly
Pronouns (In Drag): She/Her
Mexican-American Drag performer in Boise, Idaho. Her passion is too incorporate Latinx culture as well as live singing and dancing into her performances. Frida is also a part of The Balcony Club's Tropicana Nights, Boise's first ever cast of all Latinx Drag queens.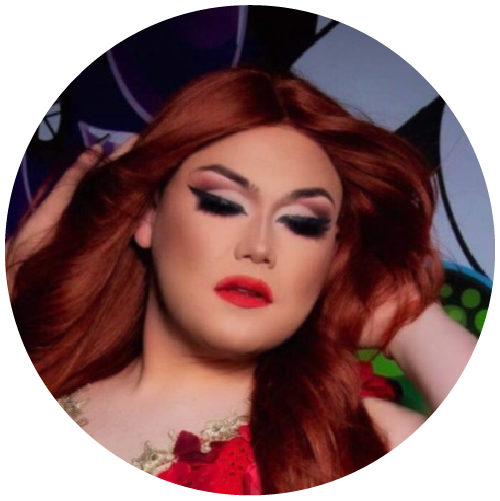 Karma Rose
Instagram: @karmarose6
Pronouns (In Drag): She/Her (Out of Drag): He/Him
Karma Rose, is your BNDS Season 4 Winner; you might also know her from watching her shake her ass on stage every Friday night for Tropicana Nights! She's gangster as f*** and always ready for a good party!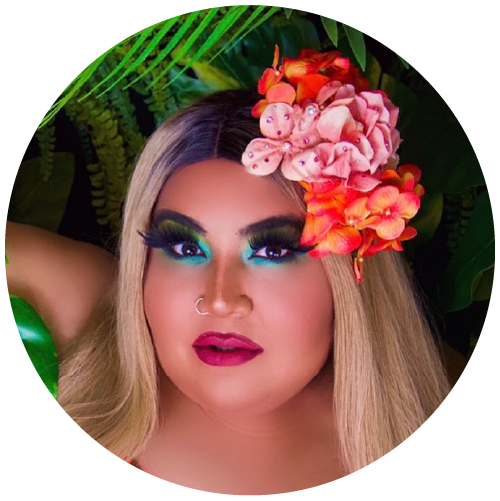 Maliha Gemini
Instagram: @malihagemini
Pronouns: She/Her/They/Them
Winner of Boise's Next Drag Superstar S1! It's the ethereal goddess herself! Maliha Gemini! Having survived the pandemilovato this LatinX queen is ready to serve you plenty of sass and ass again!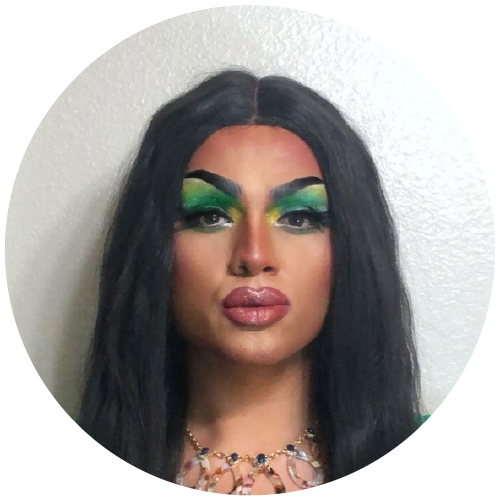 Dolce Vida
Instagram: @Dolcedelavida
Pronouns (In Drag): She/Her
Dolce Vida is the enchanting latina Diva del Norte. After being in Seattle for the past 5 years the glamour is back with a vengeance and ready to take the Gem state by storm. Can you say escándalo.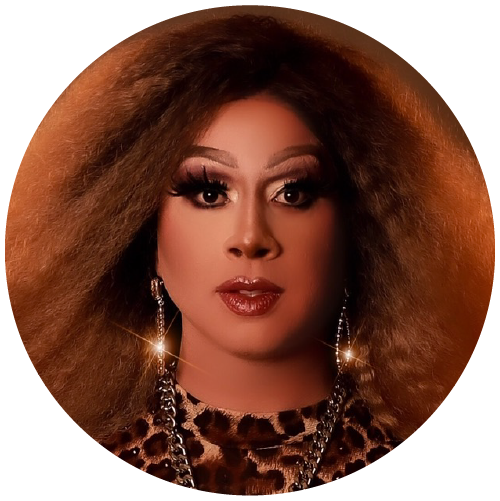 Coco Freeo
Instagram: @cocofreeo
Pronouns: She/Her
Meet Coco Freeo, Boise's Boricua drag queen diva, bringing Caribbean flavor to the Gem state! Coco has taken 2020 by storm! Since her debut at The Virgin Show in 2019, she has performed in local theater for Alley Rep Theater, as well as competing in Boise's Drag Superstar season 4. Since the competition, she has had the opportunity to create several virtual drag performances for local audiences as well as throughout the country! In addition, she filmed over 10 episodes of "Drag Queen Story Time". Most recently, with her 4 co-stars, Coco is part of the ensemble cast of a weekly show called Tropicana Nights! Echa Pa'lante!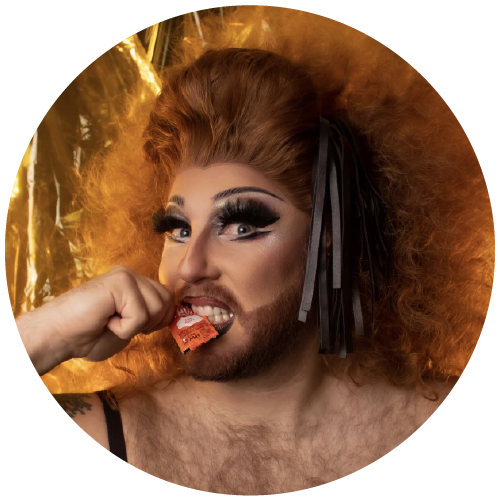 Miss Fyre
Instagram: @missfyre208
Pronouns: She/Her
MissFyre hails from Southeastern Idaho. She made her way with her husband to the big city to pursue Musical Theatre. Along the way this crazy bearded queen made of fur and nerves was born.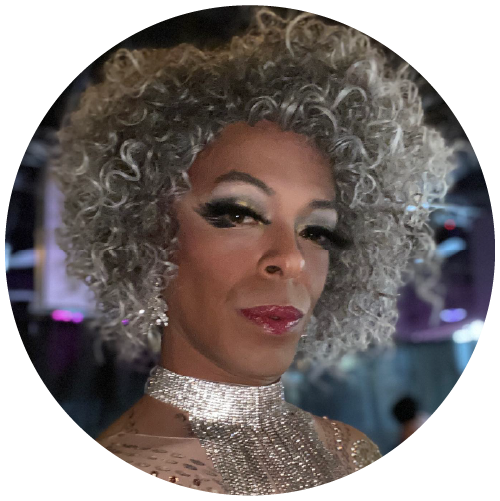 Lady Delicious
Instagram: @dj_lady_delicious
Pronouns: She/Her
Lady Delicious has been doing her thing for more than 20 years. She is a Drag Queen, Dj, Producer, and Advocate of Accountability.You can catch her D Time show over on her Instagram page.
---
Denver
June 13th from 10:30am to 1pm. Doors at 10:30am, Showtime 11am.
Recommended Age: 18+ | Beneficiary: We Are Family | See the stars below!

BUY TICKETS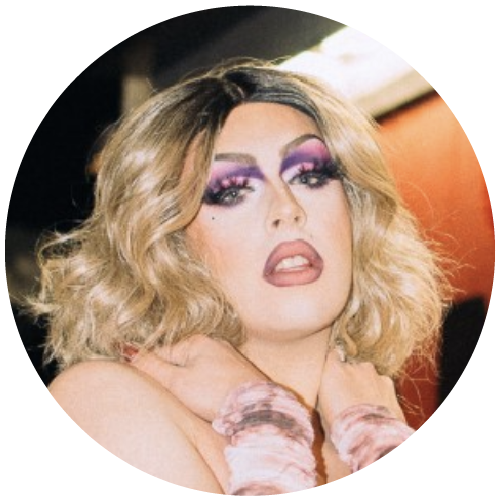 Kelela C.
Instagram: @kelelac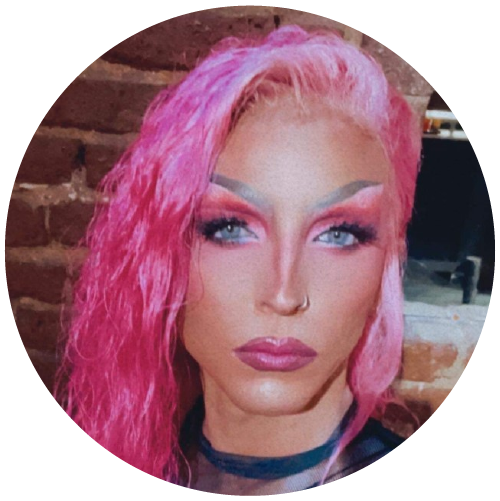 Reprobabe
Instagram: @reprobabe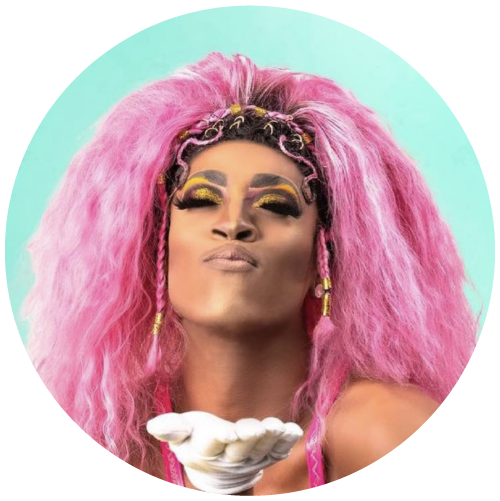 Juiccy
Instagram: @juiccydakqueen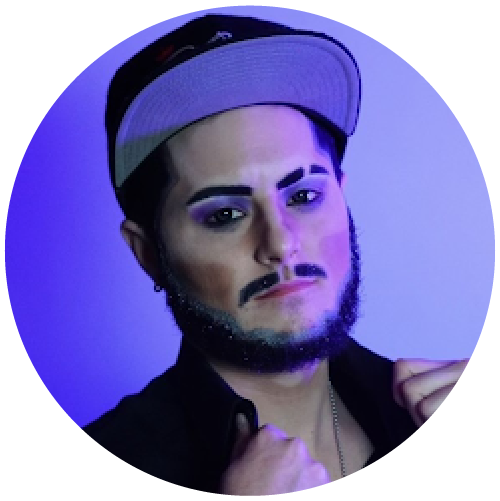 Dustin Schlong
Instagram: @dustinschlong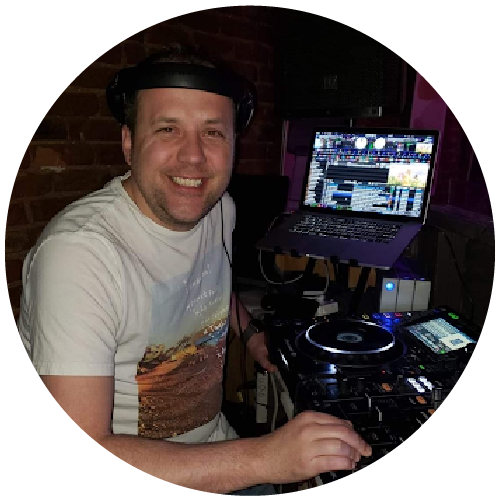 VJ Aaron
Instagram: @vjaaron